Hi Everyone!
How are you doing?
I have missed u guys, I don't know how I am ever going to quit blogging because whenever I haven't blogged in a while, I feel so guilty!
So what have you been up to? The last couple of weeks have been really eventful for me but in a good way, I have been making progress with a couple of projects that I am working on so I'm grateful!
Anyways, there is sooo much that I want to blog about I'll just have to take it day by day.
BTW, have you been watching BBA3? Its had its exciting moments but I'm not addicted yet.
I love Munya!!! Such a calm cutie! Uti is cool as well!
_________________________________
I was at the
Tae
store today and guess what? They currently have stock on
SALE
.
25% off selected items. I love Tae apparel and accessories. Simple yet striking and very well finished. The prices are also very reasonable!!
The address is 25, Joel Ogunaike Street ,
GRA Ikeja
, Lagos Nigeria
Here are some photos from the recent TAE exhibition at Terra Kulture. In case you missed it, click
HERE
for our previous interview and feature on Tae.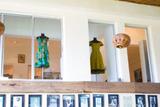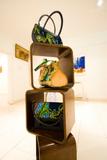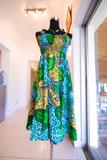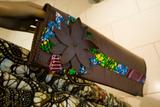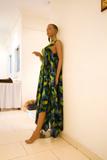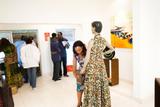 _________________________________
As per our usual tradition on BN, here are the latest magazine covers.
Bolanle Austin Peters
on the cover of
Genevieve
and MBGN Universe 2008,
Stephanie Oforka
is on the cover of the October issue of
True Love WA
.
___________________________________
There are more designer sales going on right now. Check out the info below.
Eve 2000 Sale
. Up to 50% off. Sept 1 - 30.
Eve 2000 features Maxi Dresses, Tunics, Evening Dresses etc..
VI: Studio 868, Plot 868 Bishop Aboyade Cole Street, VI Lagos
Mainland: 2A Atunwa Street Off Toyin Street Ikeja
Odio Mimonet Sale
. Aug 15 - Sept 15.
25, Sanusi Fafunwa Street VI.
________________________
The nominations for the 2008 MOBO awards have been announced and a truckload of Nigeria artistes have been nominated in the Best African Act Category!
9ice
Asa
D'Banj Mo Hits Allstars
Faze
Hip Hop Pantsula
Jozi
Jua Cali
Magic System
P-Square
Wahu
Yay! we will def win LOL
___________________________________
One of our fave designers,
Kosibah
will be exhibiting at the following events over the forthcoming weeks. Be sure to support by attending one of the events. Kosibah's website has also been relaunched. Check on it.
http://www.kosibah.co.uk
Kosibah will be exhibiting at stand G40 and showcasing couture wedding gowns on the catwalk at the SPOSA Wedding Exhibition, Alexandra Palace, London N22 on Sunday 14th September ( more details at www.devise-design.com), and will also be exhibiting at stand C89 (at the Designer Area) and showcasing gowns on the catwalk at the National Wedding Show 2008, 26th-28th September (www.nationalweddingshow.co.uk).
Kosibah Creations has also been invited to show as an International Designer at Fashion Expose 2008. The final chapter of Boston Fashion Week was designed to provide a platform to maximise industry exposure for local and talented designers in the Boston area.
The one day extravaganza, to be held on Friday 19th September at the Taj Hotel Boston (formerly the Ritz Carlton Boston) will also serve as a platform for national and international designers and is poised to receive significant press coverage.
For more information, visit http://www.bostonfashionexpose.com.
________________________________
That's it for today!!!!!!!!!!
Kisses
B