Hey Everyone!!!!First up, thanks for the advice you gave, 'Miss Confused', there were so many varying responses but that's the joy of it.
Anyways, nothing much is going on with me....my life is quite boring at the moment actually....hmmm I need to do something to spice it up!
I didn't realize it was Halloween today...hmmm the whole Halloween thing freaks me out but its always fun to go for Halloween parties tho, all the dressing up and things. Is anyone going? what are you dressing up as? let us know!
Its that time again for the Miss World 2007 pageant.Check out the ladies below.
NIGERIA
- Munachi Gail Teresa Nwankwo Abbi
Pic & Makeup: Banke Meshida Lawal
ANGOLA
- Micaela REIS
BOTSWANA
- Malebogo MARUMOAGAE
ETHIOPIA - Mihret ABEBE



GHANA - Irene DWOMOH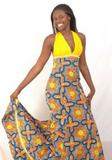 KENYA - Catherine WAINAINA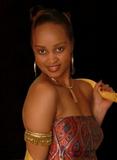 NAMIBIA - Marichen Jolandi LUIPERTH



SIERRA LEONE - Fatmata B TURAY



SOUTH AFRICA - Megan Kate COLEMAN



SWAZILAND - Nkosingiphile DLAMINI



TANZANIA - Richa Maria ADHIA

UGANDA - Monica Kansume KASYATE



ZIMBABWE - Caroline MARUFU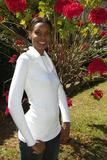 I was looking through the photos of the 'African Queens' and I'm sorry but I wasnt WOWED at all! I guess beauty pageants are losing their relevance these days....What do y'all think? What are MBGN Munachi's chances of winning?
By the way, today is the deadline for nominations for the Future Awards 2008. Go and nominate your friends, sisters, bloggers, heck even yourself! Click HERE