Hey Everyone!!!
How are things going?
How was your weekend? Mine was alright....I didnt do much really....I went to see Oceans 13 - Brad Pitt + George Clooney = Uber Hot...LOL...Y'all should check it out!
Anyways, I decided to do something a lil' bit different today.
As much as I feel that Africans are underrepresented in the media, there are some African celebrities that get some airtime.
Here are some African celebs at recent events and in recent mags. I decided to throw in a couple of tidbits and family photos too. Sooo
ENJOY
!
Ethiopian model,
Liya Kebede
attended the CFDA Awards in New York recently. There she is pictured with designer Michael Kors, model Heidi Klum and actress, Debra Messing.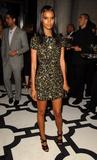 TIDBIT
: Did you know that Liya was a contestant in the 1998 Face of Africa (the year Oluchi won) and she didn't even place in the Top 5.
LA FAMILIA
: Liya married Ethiopian hedge fund manager Kassy Kebede in 2000 and they have two children together; son Suhul, born in 2001) and daughter Raee born in August 2005.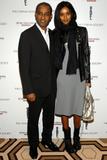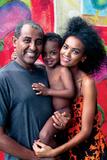 Supermodel and Entrepreneur,
Iman
attended the CFDA Awards with her husband, music legend, David Bowie.
TIDBIT
: David and Iman met on a blind date arranged by their mutual hairdresser friend Teddy Antolin at a dinner party in Los Angeles on October 14th 1990.
LA FAMILIA
: They have a daughter named Alexandria Zahra Jones, born August 15, 2000 (Iman also has a child - Zulekha from a previous marriage while David also has a son from a previous marriage)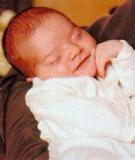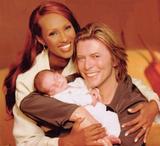 Academy Award nominated actor,
Djimon Hounsou
attended the CFDA Awards with his new girlfriend, Kimora Lee Simmons. They have been dating for a couple of months. Kimora is separated from her husband, Russell Simmons. She is the brains behind Baby Phat.
LA FAMILIA
: Kimora's children, Ming Lee Simmons and Aoki Lee Simmons are said to be fond of Djimon and recently hung out with him and their mum in Cannes.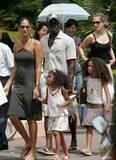 Ghanaian/German Actor,
Boris Kodjoe
is on the cover of Ebony Magazine's 2007 Father's Day Edition.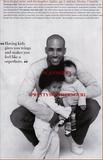 LA FAMILIA
: Boris is married to Nicole Ari Parker and they have 2 children, a girl named Sophie Tei-Naaki Lee Kodjoe and a boy named Nicolas Neruda Kodjoe. For more Kodjoe family pics, click
HERE
Grammy Award-winning Musician
Seal
and his wife, Model Heidi Klum are still going strong.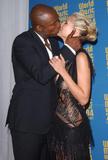 LA FAMILIA
: Here are their 2 sons, Henry Günther Ademola Dashtu Samuel and Johan Riley Fyodor Taiwo Samuel. Heidi also has a daughter, Leni with Italian Billionaire Playboy, Flavio Briatore. Seal has always played the father role to Leni as he and Heidi began dating while she was pregnant.
Here are first post-baby photos of
Oluchi
. Oluchi walked the runway at the Luca Luca Resort Fashion Show.
LA FAMILIA
: Oluchi gave birth to she and Luca Orlandi's first child on the on 25th of April 2007. Oluchi is quoted to have said "The day I went for my sonogram, I called Luca immediately to tell him it was a boy. I knew he was overjoyed, but he tried to hide it because he was aware that I wanted a daughter" Their son is rumoured to be named Ugochukwu.
That's it for today! Let us know what u think....
Thanks for the voice messages! I will go and leave some today....Good luck to all the Blogville Idols contestants!
Much Luv