Model of the Week - Steeve Clairicia
Hey Everyone,
How was your week?
I had one of those weeks where everything just seemed extra stressful….u know how it is sometimes….Anyways, I am glad it is over!
So what are your plans for the weekend? I think I'll just have to go out on Saturday…its been a while really.
Anyways, here is Weekend Luv – The International Edition
Blogs
Sebah Tubman's Blog
Sebah is a Liberian sista based in the USA…I absolutely luv her blog. It covers fashion, music etc…Just check it out
Linda Ikeji's Blog
Linda is a young Nigerian entrepreneur doing big things for herself. She owns a modelling agency and a recently started a magazine! I just luv her blog + she is such a sweetheart…what more could u ask for…Just check out her blog
NS1463 – the blog
NS1463 is an apparel company by a young Nigerian entrepreneur. He just moved to Nigeria to set up his flagship store and is blogging all about it! This is a must read for all you future entrepreneurs and people who want to move back to naij. You can also visit their website
HERE
…I luv their tees – especially the one that says 'Your Mama Go Luv Me!' lolz..LUV IT
Peep This
Here are some pics of
Boris Kodjoe's new baby, Nicolas Neruda Kodjoe
, who was born October 31, 2006. They just released his pics! I also included a pic of his daughter, Sophie Tei Naaki Lee Kodjoe…very cute!
I luv Boris and the kids sooooo cute!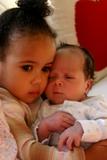 Here are pics of
Diddy (Sean Combs) and Kim Porter's new babies
…..Just thot some people might like to see them. Their names are D'Lila Star Combs (named after Kim's grandmother, Lila Star) & Jessie James Combs (named after Sean's grandmother, Jessie Smalls) – CUTE!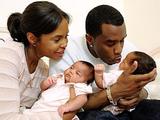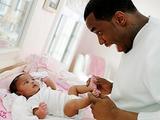 Some new pics of
Nnenna Agba
– hope her modelling career is going well.
What's Hot

'History of Love 101 Valentine's Show' in Lagos
on February 10th. The artists performing include: Chante Moore, Kenny Lattimore, 112, Donell Jones, D'banj, Asa etc. This show will be held at Oceanview Restaurant and the gate fee is N60,000 (
For Couples
) - Gate Fee also includes a 3 course dinner. Uzo is thinking of attending. What do u think? – Check on it.
HERE
Soul
has an AMAZING playlist on her blog! Absolutely awe-inspiring music -
HERE
Nike Osinowo
now Mrs. Soleye? -
HERE
The Hits
I am in a very reflective mood hence the selection of songs today…
Might not be everyone's thing but would luv if u check them out.
Infinity – Aye Ole
I don't have enough words to describe how much I love this song.
If you don't listen to any of the others – please listen to this one and let me know what u think!
Asha – Baba
I've had this up before. Just a nice spiritual song. Giving thanks to Baba!
Robin Thicke – Superman
Uzo
led me to
Soul's playlist
last week and I heard this song and just fell in luv. I know its not a Nigerian song but I just had to put it up. BEAUTIFUL…U must listen to this.
Have a great weekend!
Take care - Ciao
Bella