Its the Weekend again!!!!!
Wow! This week went by fast, didnt it? Anyways, I had a great week...it had its ups and downs but I am grateful to God as always....
The BIG change in my life is creeping closer and closer, Jesus take the wheel!
A friend of mine was like 'Bella, u have been blogging a lot this week, what's up?'..Basically, I havent seen a certain someone this week LOL so I have had all the time to concentrate on all my passions such as my blog....distractions, oh distractions!
Anyways, here is
Weekend Luv - The Round Em' Up Edition
!!!!
THE CLICKS
BLOGVILLE IDOL
!! Need I say more??? – Check on it ASAP -
HERE
Big-ups to
Opeke
and
Pink-Satin
for producing the show!
Dipo Tepede's Blog is 1 Year Old
!!! Yay! To celebrate he is holding a contest with a 33,000 Naira cash prize sooooo check on it -
HERE
Nigerian movies are TAKING OVER
in
Tanzania
and
Botswana
…I am proud of Nollywood but there is still room for loads of improvement
Jim Iyke
recently organized a charity event in Liberia as part of his non-profit work with the Jim Iyke Foundation -
HERE
The
Nigerian Canadian Reunion
is coming up soon! Go ahead and register if its your thing, the team has been working really hard preparing and organizing the event! Click
HERE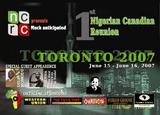 The
Nollywood Foundation Convention
2007 is coming up! I know this will be a fab event but more importantly, it's a PROGRESSIVE event as loads of important issues will be discussed and hopefully many of these new ideas will become reality -
HERE
Chimamanda Ngozi Adichie has been named winner of the Orange Broadband Prize for Fiction
. She beat five other contenders for the £30,000 women-only award. CONGRATS to her. Here are pics from the prize presentation and some pics from the Guardian Hay Festival last week. To read more, click
HERE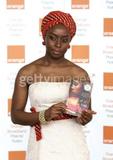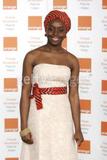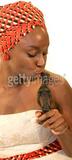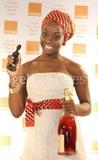 Chimamanda Ngozi Adichie
at The Guardian Hay Festival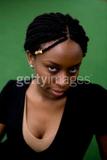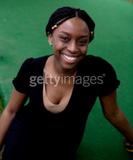 Stella Damasus-Aboderin
participated in the Walk the World campaign in Monrovia, Liberia some weeks ago. Check out the pics! I'm proud of Stella for her effort.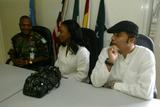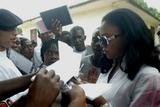 Nigerian student,
Shaherah Uchenna Obika wins the Miss Caribbean & Commonwealth
beauty pageant. She is the first Nigerian to win this title since its inception -
HERE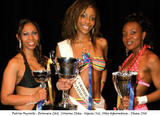 THE HITS
Sanchez – Pick It Up
This is the hottest rap song in Nigeria right now…Catchy yet kinda gritty! I'm feeling it!
5 5 - Afrikan Gurlz
I love this song!!! Infact, I think I am falling in love with Ghana and Ghanaian music…maybe I should go and find a Ghanaian lad LOL…Anyways, thanks to my boy Chale from
Museke
for the Ghanaian hits!
Have an absolutely wonderful weekend!
Check this out...its really funny -
Urhobo Home Training
Oh by the way, check out the Voice Mail thing on the sidebar....tres fun!
Much love!
~
Bella