Hi Everyone!!!
How's it going?
So how was your weekend?! I think I overdid things this weekend 'cause I am absolutely exhausted. I went out too much, shopped too much....I basically overdid everything! but its all good..it was fun.
I saw some of my friends that I haven't seen in ages as well!
So what did you get up to?
Sorry I haven't put up the Soundcity Photos yet, I cant seem to find good quality shots. Oh well, whenever I get them, I'll put them up.
Its time for a Rundown.
The Apprentice Africa
is still on.
I already recapped the 'fired' contestants from Episodes 1 - 4
HERE
.
See below for the recently fired 'apprentices'.
Week 5 - Akatu Ochai - Nigeria
Week 6 - Joyce Mbaya - Kenya
Week 7 - Bekeme Masade - Nigeria
Week 8 - Oscar Kamukama - Uganda
You can watch video recaps on the site -
HERE
Handbag Designer, Onna Ehrlich
is on the cover of this month's
True Love WA Magazine
while
Femi Oke
covers
Genevieve Mag
. Make sure you pick up the mags from the newsstands or better still subscribe.
One of my fave actresses from Sister, Sister and The Game,
Tia Mowry and her actor beau, Cory Hardrict
tied the knot this weekend. Sister Sister was my fave show in my early teens while the Game is my current fave. Congrats to her! What do you think of her dress.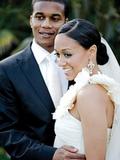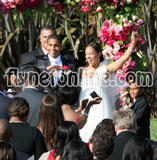 What's New Mag
is now bi-weekly. Watch out for the mag on the newsstands (or while you are stuck in the traffic).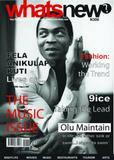 Newly crowned,
Miss MBGN Universe, Stephanie Oforka
gave an interview to the
Punch Newspaper
this weekend. I think she has really good chances for Miss Universe.
P-Square's
Peter Okoye
is going to be a daddy. His girlfriend,
Lola Omotayo
has confirmed she is pregnant. She was at the SMVAs with Peter and I thought her boobies looked rather preggers lol. Anyways, all the best to them! I pray that they have a healthy and cute baby.
Photo courtesy -
Niyi Tabiti
Awww,
Kanye West
and his fiance,
designer Alexis Phifer
have officially broken up. That's so sad! But I'm sure its good news for all the other wannabe Mrs Kanye Wests out there. -
HERE
That's it for today.
Have a great week.
Ciao
~B