Hi!!!!
Hope your week is going well! Mine is still fantastic….as I said in my blog post earlier in the week, I'm not working this week so I'm a very happy bunny!
I am going to do some extensive shopping starting from tomorrow until the weekend. I hope I find some nice things in the stores.
Its funny how when you are all fired up for shopping, you go to the stores and NOTHING! Everything just looks off or boring….oh well, I hope that doesn't happen.
The other night, I was supposed to meet up for dinner with a friend, I was on my way there when she called and said she would be late so I decided to do some late night window display browsing (stores were closed), as I was passing the Chanel store, I saw this Nigerian girl, she was holding a huge Chanel shopping bag in front of the store and she had an older lady with her (I'm assuming it was her mum), she was now holding up the shopping bag and posing for a pic in front of the store. When her mum took the first pic, she checked it and went to repose for another one, as in holding the shopping bag in front of her and raising it up. This girl looked like she was in her mid-20s….
I was like, this is serious for real!….watch out...photo coming to a facebook page near u soon! lol
Anyways, enough of my rambling.
Here are some tidbits.
So
the Apprentice Africa
has been going on for some weeks now, just wanted to give you guys an update. Here are the 'apprentices' that have been eliminated so far.
Week 1: Hannah Bertilla Acquah
Week 2: Michelle Ikenador
Week 3: Anthony Njagi Migui
Week 4: Omar Bah
Its been interesting so far. I luv Biodun Shobanjo, he was truly an inspired choice as the 'boss'. Anyways, you can watch video recaps
HERE
Here are the photos of the contestants for the 2008
Most Beautiful Girl in Nigeria
(MBGN) pageant.
I am a fan of MBGN and have followed the contest ever since I was a lil' girl.
I admire their commitment over the years, even before Nigerian girls started winning/placing at international pageants.
That said, when I saw these photos, my first thought was 'hmmmm are you serious?'
Lets just hope that its just the makeup or something. I wont judge until I see photos from the pageant itself this weekend.
Anyways, check the contestants out and let us know what you think.
ABIGAL OPUOGULAYA -Bayelsa
ADAEZE IGWE -Anambra
ADEOLA AFOLABI - Osun
ALIMA OJECHEMA - Benue
CHARITY NNABUIHE - Ebonyi
CONSTANCE OBANUBI - Lagos
DOOWUESE ATEAHUR -Fct Abuja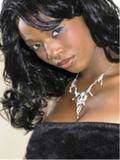 EYAKUSE INYANG - Yobe
IFEYINWA NWOKOLO - Ondo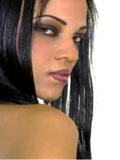 IFEYINWA NEBEDUM - Plateau
IJEOMA MBAWUIKE - Ogun
ITOHAN IGBINOVIA - Ekiti
JOY AKPAN - Kogi
JOYCE CHIDEBE - Gombe
KATE EFFIONG - Cross-river
LOVETH AJUFOH -Niger
MARCIA OKHAI -Kwara
NDIFREKE IDIO - Akwa-ibom
OGOCHUKWU OKOLI - Delta
OGONNA AMOBI - Oyo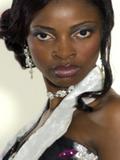 PRINCESS AMADI - Adamawa
PRINCESS CHINASA OKORIE - Abia
SANDRA IDUGBOE - Edo
STEPHANIE OFORKA -Taraba
SYLVIA AGBUGBAERULEKE -Imo
TENE IGHOR -Rivers
UCHECHI EJIOGU - Nasarawa
URE OBOWU - Enugu
You can watch the show live on Silverbird TV and AIT at 8PM Nigerian Time, 28th March 2008.
Also online at
http://www.jumptv.com/
- register for free
Oh before I forget, Biyi Bandele is doing a book tour. If you are in Nigeria, check on it.
That's it for today!
Enjoy the rest of your week.
Ciao