Model of the Week: Yardanos – Ethiopia – Elite Models New York

Hey Everyone!!!!
How was your week? Mine has actually been good so far! Far less stressful than last week…Thanks for the concern, yes I'm feeling better. You know how it is when so much is going on…sometimes you just need to take a deep breath and relax.
Soooo what are you up to this weekend?
I just bought this gold dress and I am seriously itching to wear it out…so we'll see.
Next week is the week of lurveeee, its Val's Week….lol…look at u thinking its just Val's Day on the 14th….nope….u have to celebrate it for a full week….
So all the dudes, don't wait till the 14th, spoil your ladies all week long…
Ladies, just sit back and relax
Lol…as if!
All these stingy dudes always claiming that they don't 'celebrate' vals day….who asked them? What is important is that I 'celebrate' it…by receiving gifts!
All of them will just start disappearing like flies….a guy who has been talking to you for some months will suddenly disappear on a 'business trip' lol
Just like magic…isn't it?
What am I doing?
Well, I am actually going on a weeklong romantic getaway to…
Ummm
Nope
Perhaps, I need to 'rephrase' that
I am actually going on a weeklong business trip to…
A valentine's week peck for whoever accurately guesses my destination
Wedding Websites
Atiku & Gila
Chioma & Akolisa
Wedding Photos updated on both
Congrats to both couples, may God bless their unions
We respect your privacy, if you want your link removed email:
bellanaija@gmail.com
Blogs
Naija Fashion Freak
I love love love this blog!
I have been willing to shout it out for a long time but it kept skipping my mind for some reason! Please drop by there and show some luv by leaving a comment.
Isi's Playground
Just to illustrate how out of touch I am with blogging. I cannot believe this blog has been around since last year and I never stopped it! I luv it!!!! Please read through the archives….Tres fab!
Clicks
Actress
Monalisa Chinda
is pregnant with her first child. Monalisa is one of my fav Nigerian actresses. Congrats to her and her husband, music executive, Victor Olusegun Dejo Richards. Click the images below for a recent interview.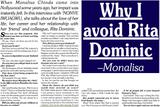 2Face
has reportedly recorded a song with
R. Kelly
. Click
HERE
for story
Musician
Soul E & his wife Ure
have reportedly started a church. Click
HERE
for the story
International African celebs out & about -
(1)
Liya
@ NY Fashion Week (2)
Djimon & Kimora
@ Madonna & Gucci's Malawi event at the UN in NY
Apparently they might be engaged...I luv Kiki but I smell a publicity stunt....I can bet that she will be pregnant before the end of the year though...lol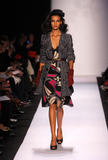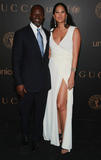 Here are some photos from the
African Charity Ball
which took place in New York some weeks ago.
I heard the fashion show featuring designs from up and coming Nigerian designers Gloss & TOSA collection was impressive. Other designers featured include Citizens, Ras Kweku & Biribelle Clothing. Click the flicks below to check on it. For the site, click
HERE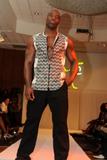 Show some support to the new generation - Imperial College AfroCaribbean Society - Afrogala show, PULSE - 9th of Feb 08 in London. Click
HERE
for more information
Had to just add some more goss for you guys, Victoria's Secret model,
Selita Ebanks
has just announced that she is dating Nigerian NFLer, New York Giants football star
Osi Umenyiora
. Osi was born in the UK to Nigerian parents, he lived in Nigeria before moving to the US. He currently is on a $41 million contract with the Giants. As you can tell, Selita's Val's week is set :)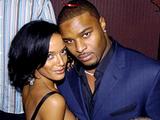 Hits
Rooftop MCs feat Cobhams – Lagimo
I love this song! Let me say it again! I LOVE this song!
I have sooo much respect for Rooftop MCs and I cannot even begin to express the respect I have for Cobhams.
His talent is soooo immense. It's untouchable!
LOL…U might think I am being a tad bit overly effusive but just listen out for Cobhams verse at the end of this song. The message is so strong.
Loves it!
MP – No Dull Yourself
This song is building momentum in the clubs at the moment.
From former 419 squad member, MP…
Hot track...Click
HERE
for the vid
Vid
Ikechukwu Ft. Don Jazzy & D'Banj - Wind Am Well
I love this song!!! I guess Ikechukwu has decided to go more commercial and I'm feeling the result. The video is cool as well….Its surprising to see Don Jazzy 'rapping' or is it talking on the track. D'Banj kills it as usual!
Shoutout to
Naijagal
cause I spotted the youtube upload first on her blog
Banky W - Ebute Metta
I'm feeling the vid, DJ Tee doing his thing as usual. I luv Banky W's version of this song as well but why was Konga's distracting me with his crazy moves in the video. They should have edited him out LOL...
Anyway, Banky's new album Mr Capable is out soon. Y'all should go and pre-order your copies
HERE
. All pre-ordered copies will be personally autographed by Mr. W himself.
Question?
Please please please can someone please explain to me why guys and girls in LAGOS have started rocking the desert scarf in LAGOS...as in to the club, out for lunch, to the BEACH?!
I luv the look but in hot & humid Lagos? Well maybe I shouldnt be surprised since people rock winter boots in Lagos but still...
As my mum would say 'haba mallam' lol
That said, if you need a cheap vals day gift, you can buy one so ur luv can be looking uber trendy.
Only in Naij!
Another vals peck for whoever can give me an answer I can wrap my head around....!
That's it!
Enjoy your weekend!!
Ciao