Hey Everyone,
What's going on?
Last week was absolutely bananas in terms of work…it was just crazy….I actually fell ill around the end of the week from 'exhaustion'….when I tell you guys I am going to quit the 9 to 5 world soon, please believe me.
Anyways, so what has been going on? I hope the year has been fab for u so far!
I can't believe it already February!
I just realized that throughout January, I didn't do much on the fashion tip…that's definitely going to change this month starting today but let's start with a bit of news.
_____________________________________________________
Nigeria superstar,
2Face Idibia
was attacked by armed robbers AGAIN! On Thursday last week, armed robbers attacked Tuface Idibia around 11PM in Anthony Village, Lagos State. The robbers allegedly got away with Tuface's new Range Rover SUV.
Luckily he was not injured during the attack.
This is just sad. Thank God he's alright.
_____________________________________________________
On to brighter things, I have been meaning to blog about this for a long time.
Sometime last year, Dammie from HauTe blogged about
Fashion For A Cause
and mentioned some upcoming Nigerian fashion designers including
Dumebi Agbakoba
of
Dakou Collections
. Now a couple of months later, Dumebi's fashion line has really come of age.
Check out some photos from her recent collection.
Dumebi is also the founder of Do Somethin, a non-profit organization and was one of the nominees for the Future Awards 2008. Very fab.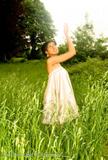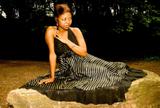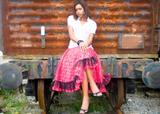 That's it for today!
Have a great week!!