Hey Everyone,
Sorry for being MIA…
Wow…I had an interesting weekend…
Where do I start?
Well, I woke up on Saturday to discover that my internet wasn't working…did all the usual, plugging and unplugging by nothing seemed to work…called the ISP and they said the problem is from them and they wont be able to send a techie until next week…what??? I have no comments really.
Went shopping during the rest of the day…
I actually went out on Saturday night, I literally had to be dragged out of my my house (the culprits know themselves) but I ended up having loads of fun! Good times…
Sunday, saw 'Last King of Scotland'…it's a really great movie.
Ohhhh, and Sunday night, the 'lad' calls me and is like 'U have a secret'…I was like 'woooot'….well he found my blog! And he read it and he was like 'its definitely u…when I was reading it, it sounded like I was talking to you!' Damnnnn, I've been nabbed…
Meanwhile, one of my very best friends got engaged, when he told me he was like 'I hope u don't don't blog about it!'….well, I've blogged about it! LOL…Congrats!
So moving on…U know I love my South African fashion….the SA designers NEVER disappoint me! My fave is Stoned Cherrie….I am so glad that she is now involved with the UN CatWalk the World – Fashion For Food as well…
STONED CHERRIE
by Nkhensani Manganyi Nkosi
Previous Stoned Cherrie Post - HERE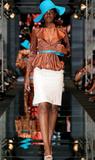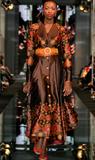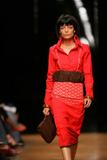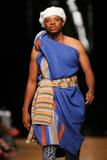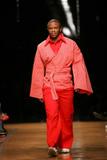 SUN GODDESS by Thando & Vanya Mangaliso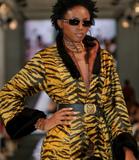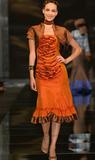 All Photos Courtesey: Audi Joburg Fashion Week, Sanlam SA Fashion Week and Mimi Magazine
That's it for today! Please leave your comments.....how does the SA Fashion Industry compare to the Nigerian fashion industry? What do you think about the clothes....let us know!