Hey people!
How is your week going? Gosh...its sooooo boring this week, absolutely nothing is happening.
No awards, no fashion shows! No bellanaija?
Anyways, thanks for still checking up on me despite the slow updates.
I was flipping through a Nigerian wedding magazine and noted that some of the
Nigerian-branded Wedding Dresses
looked really good! I was impressed....
Have a look at some of my favourites and let me know what you think.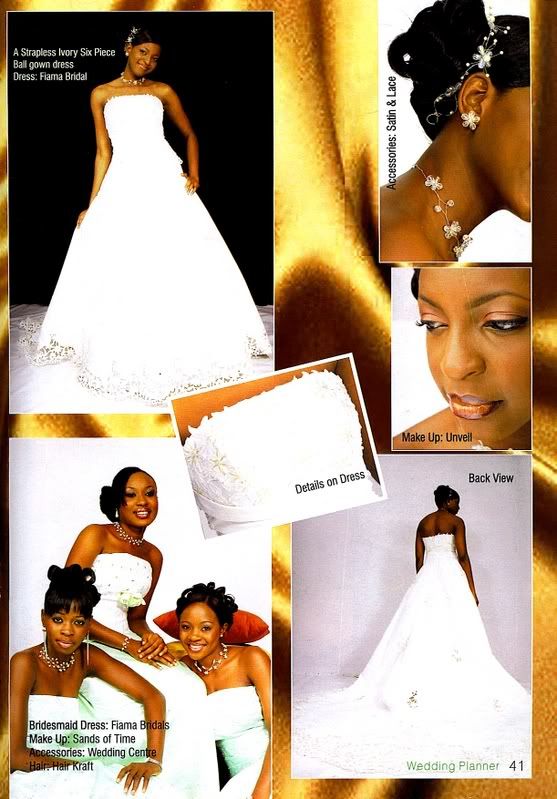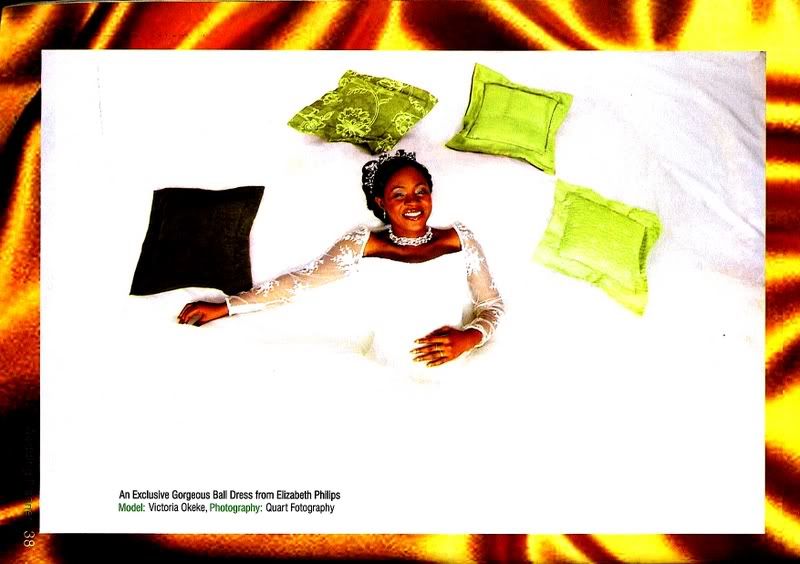 So for your wedding, would you be willing to go with a Nigerian-made/branded wedding dress or are you strictly for the Vera Wang, Monique Lhuillier etc...My fave from the bunch is the Mon-Ami dress.
Also, are you one of those women who has completely planned out her wedding even without being engaged or having a bf? Dont be shy, share the details with us!
Have a fabulous day....Ciao!