Model Of The Week – The gorgeous and ageless

Iman

rockin' Rachel Roy at the Rachel Roy collection launch at Saks…Luv it!

Thanks to
YBF
for the pic

Hey Everyone,
How was your week? My week was so-so because I am still trying to make my 'big' decision and it's not getting any easier…oh well, Jesus take the wheel!
I really appreciate everyone that visits this blog, thanks so much for the comments and support. If you have any constructive criticism, advice or ideas, please email me at
bellanaija@gmail.com
or leave a comment. MUAH~
So sorry this is late…. Work has been rather hectic lately…
Hmmm, I think I need to visit an island somewhere…LOL
Oh by the way, have you ever visited
www.simplyforus.com
? It's a fab site but they are trying to revamp and relaunch it so if you are interested in contributing articles to SimplyForUs – Politics, Fashion, Music, Career, Whatever!~ Just email me your article and ideas to
bellanaija@gmail.com
Please put Simply For Us in the Subject Line.
Oh Gosh, there is sooo much I wish I could write on this blog but I just cant …my life is just like a soap opera…always something super-dramatic going on! LOL
Anyways, this is
Weekend Luv – The Better Late Than Never Edition

Blogs
Mr. FineBoy's Blog
LMAO! This blog is part of the Coalition Of Blogs Trying To Get Me Fired From Work (abbrev. COBTTGMFFW…lol) When I click on this blog, I find myself laughing out loud! Anyways, you really NEED to visit this blog ASAP…. Plus dude is really fine…don't ask me how I know! LOL
Mrs. Somebody's Blog
I just love this blog! Mrs.Somebody's blog is a must read!
What's Hot
Funmi Iyanda
attended the Hip Hop World Magazine Awards -
HERE
Funmi looks gorgeous!!!!, Tana - I'm proud of u, D'Banj Infact I give up...I am officially a kokolet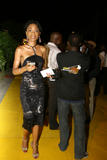 The
Blogger Bachelorettes and winner
are revealed -
HERE
Adaure
is 3 away from 30…please go show her some luv, she is really going a great job @ Silverbird -
HERE
Read all about
Dammie A
's fabulous NY day...wow! I'm hating -
HERE
Nigerian actor,
Francis Agu
(remember him from Checkmate?) is Dead. RIP -
HERE
Toni Payne
is back with lots of gist of her adventures in Nigeria, hope u r feeling better girl! -
HERE
Help Ene via Boorish Male's blog - I hope we can rally and support -
HERE

Chude
debates Amazing Grace – Fact or Fiction… -
HERE
Apparently,
Sanaa Lathan and Nigerian NFLer Wale Ogunleye
are dating...I love Sanaa but I cant help being mad at her because that Wale dude is just too ......
The Hits
2Face – Real Love
I love love love this song! Lord knows that I didn't think 2Face could do it again but this song proves me wrong…. I lovvvvvvve it! Check on it….You have to BUY this album!
Baba Dee ft Sound Sultan & 2Face – Sodi E
Baba Dee, his brother Sound Sultan and 2Face…..Love it! Very fab blend…the nostalgic sample with the modern Nigerian touch! U need to check on it!
I think there might be a problem with the audio quality...I'll try to fix it and reupload but its still worth listening to

Dr.Alban - Hello Africa
LOL…memories…'Hello Africa tell me how u doing?' LMAO
Anyways, have a great weekend!
Take care and have fun! I will definitely be out doing something fun…I have a hot date tonite..One of my co-workers saw me in the elevator and was like 'Bella, u have a date tonight, right?....lol...is it written on my forehead...hmmm..lol' Anyways, Miss TC (u know who u r), don't hate! haahhahah
Ciao,
Bella