Hi!!! Happy Monday....lol
How was your weekend?
Hope y'all didnt get up to anything too naughty....
I know the big event this weekend was the Howard Uni. ASA Fashion Show.
I've seen pics from the event soooo huge props to
Cranberry
! Uber Fab!
I heard about
Duro Olowu
several years ago when I read about him in the now-defunct Suede Mag - I LOVED tht magazine...I miss it sooo much :(
Anyways, Duro has gone on to bigger things including winning the 2005 New Designer of the Year award at the British Fashion Awards. His oft-celebrated patchwork print silk 'Duro' dresses are a certified cult-favourite. Duro presented his new collection at the Fall 2007 London Fashion Week.
Click on the pic to read about Duro and check out his collection below.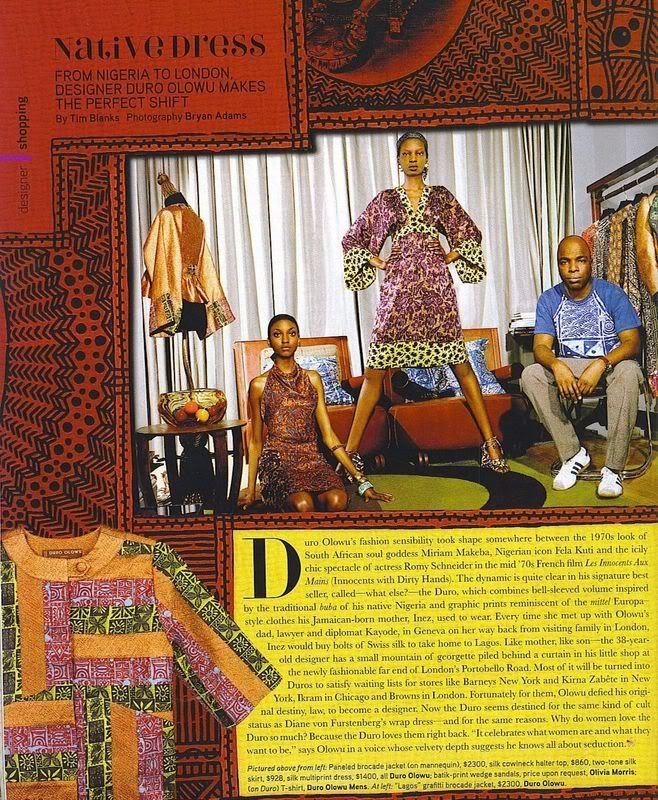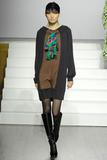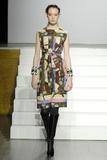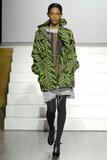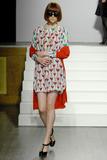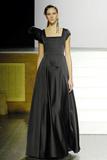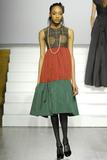 ______________________________________________________________
I've spoken about Nayo before in my Rising Soulstars post. I absolutely love her music! Anyway, she is releasing her 1st official single 'African Girl' from her upcoming album today. Please show some love and purchase the CD in stores or online @ HMV & Amazon or via digital download or via itunes. She has also been getting some major press including a feature in the UK Independent. Good luck and much luv to her. To listen to her songs - go HERE. To see her vid, click HERE

_______________________________________________________________________
You know I had to sneak in some
Idols West Africa
.
Here are the performances from the 1st Group in the Top 24.
F-A-N-T-A-S-T-I-C!
Lara
- She sang Celine Dion's 'Its All Coming Back'
Timi
- He sang Roxette's 'Must Have Been Love'
Ibitoru
- She sang Madonna's 'Like A Prayer'
Uche
- He sang Monica's 'Angel of Mine'
Ekanem
- LeAnn Rimes' 'How Do I Live'
Omawumi
- She sang Shania Twain's 'That Don't Impress Me Much'

You can vote online as well so go ahead and vote for your favs.
Wow, Lara looks really different from her KUSH days, she had a baby so I guess that's the reason but she did a great job. I'm sorry I could hear some kind of H-Factor in Ekanem's singing...lol but she's not even Yoruba so I cant explain that one. The Omawumi girl is pretty, it'll be easy for the Idols WA people to package her commercially. Ibitoru is such a great performer...luv it! For the guys, I really like that Uche dude but Timi was good too.

That's it!
Have a great week...
I love that 'Mr. So & So' song by Nayo....its so deep and soulful, its almost eerie + I'm sooo happy that Duro is repping Nigeria even tho his new collection is not my absolute fav.
Thanks to Chi Chi and everyone else who sent me the Duro link.
Let us know what you feel about Duro, Nayo or Idols WA!