It seems that this week is the beauty pageant week.
The Most Beautiful Girl in Nigeria pageant took place in Lagos last night.
Here is an exclusive look at the winner of the contest as well as the other contestants.
The winner is 19-year old
Miss Imo
-
Munachi Nwankwo
Congrats to her!
Other winners include Miss Anire Afejuku (MBGN Model), Erica Ekundaye (MBGN ECOWAS), Sakana Dikko (MBGN Tourism), and Ebinabo-Potts Johnson (MBGN Universe).
Eyakunse Inyang (Cross River) as Miss Photogenic; Best Traditional Costume was presented to Titi Adelakun, who represented Lagos State. Jennifer Onose of Abuja got Miss Amity Award.
However, what appeared to many as the best award, apart from the one earned by the overall winner, was a million Naira cheque presented to Miss Goodness Udom of Akwa Ibom State by the management of La Casera. The company was given the opportunity to choose any of the girls they deemed fit as Miss La Casera.
All The Contestants
MISS ABUJA (Miss Amity) - Onose Jennifer
MISS ADAMAWA - Chibueze Yvonne
MISS AKWA IBOM (Miss La Casera N1 million prize)- Goodness Udo.E

MISS ANAMBRA - Chinedu Odukpe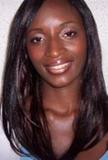 MISS BAYELSA - Ibinabo Potts Johnson (1st runner up - Miss MBGN Universe)
MISS BORNO - Titilayo Ademoluti
MISS CROSS RIVER (Miss Photogenic) - Eyakuse Inyang
MISS DELTA - Karen Young

MISS EBONYI - Precious Osa-Edoh
MISS EDO - Erika Okundayo (3rd runner up - Miss MBGN Ecowas)
MISS ENUGU - Sandra Iwu

MISS EKITI - Christine Arodiogbu

MISS GOMBE - Udokwu Chisom
MISS IMO - Munachi Nwankwo (Overall Winner - MBGN World)
MISS KWARA - Bello Adeola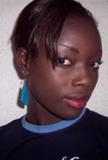 MISS LAGOS (Best Traditional Costume) - Titilayo Adelagun
MISS NASARAWA - Taiwo Adeyinka

MISS NIGER - Eseoghene Iwhiwhu
MISS OGUN - Anire Afejuku (4th runner up, MBGN Model)
MISS ONDO - Okorie Chinasa

MISS OYO - Bola Fawole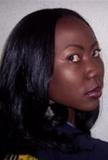 MISS PLATEAU (2nd runner up, Miss MBGN Tourism) - Sakana Dikku
MISS RIVERS - Isabel Ashipa

MISS TARABA - Sandra Ejibas

MISS YOBE - Chioma Ukah
Contestants' Glamour Shots
Guests
Tosin Dekalu ~ Foluso Olowude ~ Juliet Haggermann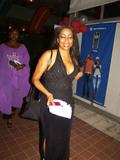 Francisca Owumi ~ Abiola Bashorun (MBGN 2006) ~ Stella Damasus Aboderin
Sokari Briggs ~ Cecil Hammond
Big Brother Nigeria contestants
So what do you think of the winner? The other contestants? Does Munachi have a chance at the Miss World crown? I will have some more pics and info up later.
By the way, the ThisDay Style covering the ThisDay Awards is online now - check on it -
HERE
. Have a fab day!!