First was Big Brother Africa, then Project Fame and recently, Big Brother Nigeria…
Well, its time for Survivor Africa!!!!
12 People have been chosen from all around Africa and starting September 3rd 2006, they will begin their 21 day journey vying for the US$100,000 prize…..
Survivor Africa being shot by MNET on Pearl Island, Panama……
Here is a look at the survivors…As usual Nigeria is well represented with 3 competitors……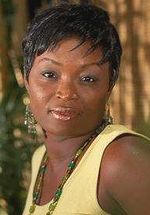 Ario (Ariomawha) Okenabirhie

Nigeria
Age - 32
Computer Science Graduate – Former Banker
Interview
Video Profile
Nike (Olanike) Gbolahan
Nigeria

Age - 24
Mass Communication Graduate – Tobacco Company Protocol Officer
Interview
Video Profile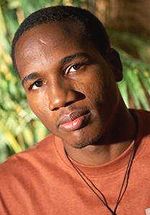 Yaga (Yagazie) Chuwumerje
Nigeria
Age - 23
Recent Mechanical Engineering Graduate
Interview
Video Profile
The other competitors are Tebby Gasennelwe (24) from Botswana, Meti Yilma (27) from Ethiopia, Nana Sarpong (30) from Ghana, Derrick Assetto (29) from Kenya, Frieda Karipi (29) from Namibia, Jeremiah Zulu (26), from Zambia, Lloyd Kalipinde from Zambia, Leonard Mapuranga (24) from Zimbabwe Chipo Nzonzo (35) from Zimbabwe
The host of the show is
Anthony Oseyemi
is of Nigerian ancestry but was born and raised in the UK
On the side note, he had NEVER been to Africa until very recently when he visited SA…
Here are some excerpts from his interview:
What makes you qualified to host a pan-African reality show?

It's quite interesting...originally I am African but I come from a completely westernised perspective of Africa and Africans
How are you preparing yourself?
I've just been doing quite a bit of reading; I've been looking at different countries in Africa.
hmmmmmmmm
For the rest of his interview, Click
HERE
Click
HERE
for the official Survivor Africa – Panama website.
* in case u r wondering, there are no south african contestants 'cause they have their separate Survivor SA
Anyway, the show should be fun…I hope one of the Nigerian girls win!
What do u guys think about Survivor Africa, the contestants, the presenter?