Hey Everyone,
How's it going? Hope u had a good weekend.
I had all these grand plans for the weekend but didn't end up getting up to much but I did get a chance to catch up on quite a few important 'to-do' items so that's great.
I feel like I've been missing out on so much, please fill me in…what's been happening?
Anyways, my favourite season is coming up soon and I am sooooo excited! I love spring! Even the name 'spring' gets me all giddy!
The flowers start blooming, the breeze gets a lil' warmer but much more refreshing than that winter chill and best of all, the spring collections are out in full force. Luv it!
There are loads of trends cropping up but one that is exciting me is the what I call
'

C

o

lo
ur
M

an

ia

'
Yeah, we all know spring and summer clothes tend to me more colourful than fall & winter items but this year's spring trend is taking it one step further.
Colour Mania involves rockin' three or more colours in one outfit or rockin' two colours that traditionally no one would expect to be complementary.
Might sound dead easy in theory but in reality, its quite difficult to stray away from the dreaded Colour Riot (This faux pas should be avoided at all costs, as Amy Winehouse says 'no no no') and edge closer to Colour Mania fabulous.
Mainstream designers haven't slipped on this trend and the latest line of accessories from Chloe, Prada, Fendi, Valentino and Marc Jacobs reflect that.
Colour Mania is reflected in these bags though it might be a bit much for everyday use but you get the point. Don't be afraid to be bold and adventurous in terms of colour with your accessories.
Chloe Transitions Color Block Bag ~ Fendi Multicolor Doctor Frame B Bag ~ Prada Nappa Stripes Bags

The new collection from
Peridot & Ruby
is spot-on Colour Mania fab! From the dress which I have nicknamed the Jewelled Rainbow Dress to the other pieces, these clothes reflect the new generation of Nigerian creativity.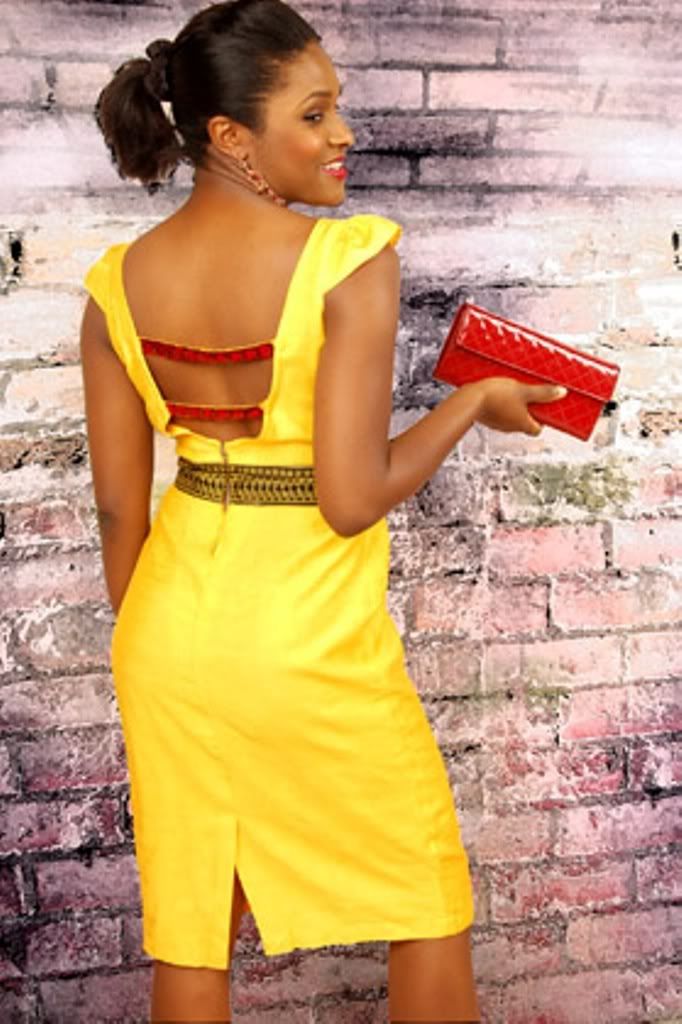 This new collection will be available at the new Lagos fashion retailer,
Leila Fowler
.
If you are looking for just a hint of Colour Mania, you can try accessorizing with colourful jewellery such as these Swarovski crystal bangles from
Tiger Tem
.
For the colour manic, brave and creative lot (ummm maybe I should add 'that dont know what to do with their money' to that), there is a new bag from Fendi aptly named the
Artist Baguette
.
You get a classic white Fendi Baguette bag +
Ten multicoloured Pantone Universe markers included to create your own design on the bag
. LOL I know some Nigerian ladies are going to be rockin' this soon. You can purchase yours @
Neiman
That's it for today!
Have a fab week