Hey Everyone,
I'm sooooo excited! My internet is back up…I thought I was going to pass out with no internet but I survived! I don't even know what was wrong; they just said it was a hardware problem…Oh well, as long as it's fixed.
So how was your weekend? What did you get up to?
Mine was fun, very chilled....Went for a friend's b-day dinner on Sat. Night.....actually had a fun time.
BTW, It was Mother's Day yesterday, so Happy Mothers Day in arrears to all our mothers and all the future mothers.
(I know the Nigerian/UK Mother's Day was in March tho)
Anyways, the Miss Universe pageant is here again and finals will be taking place in Mexico City, Mexico on the 28th of May 2007.
Nigeria's representative was the last contestant to arrive, 2 weeks later than most of the other contestants. Hope it doesn't affect her performance.
Well, here is a glimpse of the African representatives at the pageant.
You can keep up with the pageant via their official website -
HERE
Nigeria

Ebinabo Potts-Johnson
19 Years Old
Angola

Micaela Reis
18 Years Old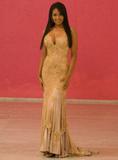 Tanzania

Flaviana Matata
19 Years Old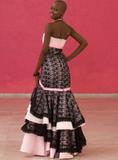 Zambia

Rosemary Chileshe
26 Years Old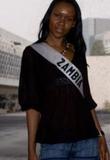 Egypt
Ehsan Hatem
21 Years Old
South Africa

Megan Coleman
21 Years Old
What do you think of Ebinabo, Miss Nigeria (MBGN) Universe? Who is your fav African beauty queen? Why did Ghana, Ethiopia, Namibia etc.. not send contestants to this year's competition? Let us know.
Have a great week!