Hey Everyone,
How was your week? I can't believe its Friday already!
WOOOOT! The week went by sooooo fast….
I don't have work today! Yay! So I'm going shoe shopping….very exciting lol
On the flipside, I decided to be a good wifey and cook for the lad….
Can I make a confession, U see I have any talents (I like to think so anyway lol) but cooking is not one of them! I just hate cooking! Honestly, I don't know why but I'm not proud of it anyway but there I can honestly say that I didn't cook for like 2 years (2005 & 2006) not even once! Sad…isn't it? Please don't blame my mum; my younger sisters who are teenagers can whip up dishes just like that…
The funny thing is that when I actually cook, it tastes good!
Well, I take that back, there was one exception.
So I am going to try to cook some jollof rice today….I have only tried to make it once, that was like a month ago…So I took my laptop, searched for the recipe and carried the laptop to my kitchen. I followed the instructions and all that but hmmmm I don't know. My friend, T dropped by
And I was like 'Please taste this'….
U should have seen her face…LMAO…
Side note
: the rice had this weird pink colour
She tasted it and was like 'umm it tastes burnt!'…
LOL….she must have seen the 'I'm about to start crying' look on my face
Then suddenly she said 'I mean it tastes like party rice'
Sooooo wish me luck….I'm going to need it!
Enough of the story telling, this is
Weekend Luv – The Yes Edition

The Blogs



Chioma's Blog - Proud Naija Wife and Mother
I really love this blog, the tagline says it! Proud Nigerian Wife and Mother…..Observations on Nigeria from a personal perspective. Luv it!
Ugo Daniel's Blog – Nigerian Blogger in Cyprus
I just find this blog very interesting….Glad to see a new guy join the blog crew. CHeck on it!
What's Hot
Don Chi
is back in the building! -
HERE
You know another
Nollywood actor was caught attempting to traffic drugs
some weeks ago. Here is his pic and an article on the situation. His name is Uche Odoputa…. Watch Nollywood movies but I don't recognize him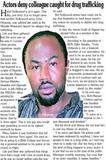 The G
rand Opening of Tinapa
was this past week; here are photos of some of the people that attended the event
Photos courtesy
http://www.purefoto.com/
Kaine Bode-George ~ Buki de la Zaria ~ Zizi Cardow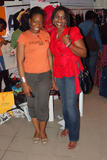 Lanre da Silva Ajayi ~ Florence Ita-Giwa ~ Funmi Iyanda


Charles Okafor ~ Pete Edochie ~ Ramsey Noah


Chinedu Ikedieze ~ Olusegun Obasanjo ~ Nduka Obaigbena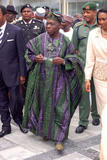 Hirut Ibru ~ Ifeoma Williams ~ Ijeoma Chiori


Ali Baba and wife, Mary ~ Justice Esiri ~ Sunny Neji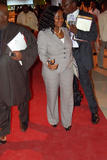 Florence Ita-Giwa ~ Ibinabo Fiberisima with Hilda Dokubo ~ Ini Edo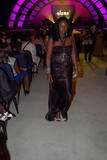 Funmi Iyanda ~ Ini Edo with Nkem Owoh ~ Joke Silva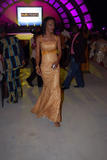 Hilda Dokubo ~ Shan George ~ Uche Jombo

Pete Edochie ~ Grace Amah ~ Donald Duke

Its was
Toni Payne's bday
…
HERE
Uzo
is crushing on a Spartan –
HERE
It was
LondonBuki's mummy's birthday
on Saturday. Please show her some love -
HERE
The Hits - Videos
Styl Plus
- Imagine Dat
Styl Plus
- Iya Basira
Faze
- Kolomental
Sound Sultan
- Motherland (Area)
Kemistry ft Terry G
- Shake
2Face
- For Instance
I'm out! Have a great weekend...If you are in Nigeria, make sure you vote...and pray!
Much Luv!!!