I can't believe its been 4 years but one of my fav mags - Betty Irabor's
Genevieve Magazine
is 4 Years Old.
I thought it was a good idea to take a little walk down memory lane by viewing all their previous covers.
My fav issue was the Nike Osinowo issue. I just loved it.
The rest of the covers
Modupe Ozolua ~ KUSH ~ Femi Oke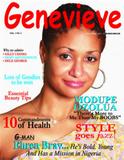 Genevieve Nnaji ~ Hafsat Abiola ~ Nwando Okwuosa, Celia Ohumotu Bissong, Nkem Ituludiegwu
Funke Kuti ~ Joke Silva ~ Adesuwa Onyenokwe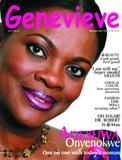 Sylvia Edem ~ Funmi Iyanda ~ Patricia Leon

Abike Dabiri ~ Omotola Ekeinde ~ Aisha Babangida Mohammed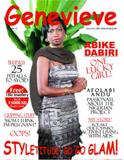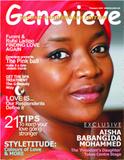 Bimbo Odukoya (RIP) ~ Chimamanda Ngozi Adichie ~ Kehinde Gbelee

The Pink Ball ~ Ndidi Okonkwo Nwuneli ~ Ara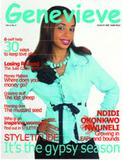 Marita & Maria Ayodele ~ Funke Adedoyin ~ Nike Osinowo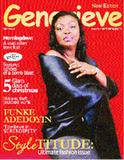 Chris Anyanwu ~ Mary Onyali ~ Mo Abudu

Joke Silva, Omonor Imobhio, Iyabo Amoke & Ireti Doyle ~ Michelle Dede ~ Eme Akenzua

Dora Akunyili ~ Stella Damasus Aboderin ~ Nike Ogunlesi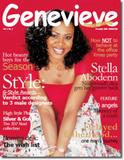 Click HERE for their website and here is a recent newspaper feature on the Editor, Betty Irabor.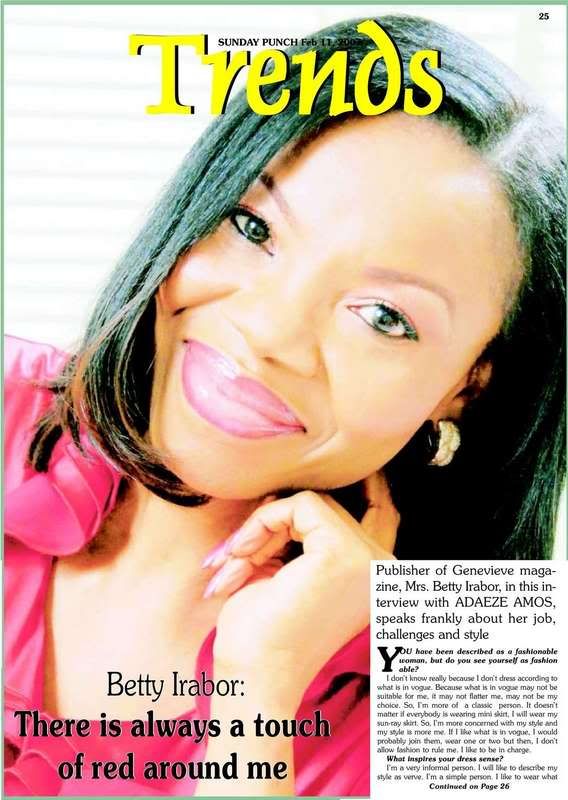 Oh by the way, here are some more auditions from my new obsession - Idols West Africa.
This show is CLASSIC!
The Exellent
Syntyche
The Awful
Ruban
The WTF?
Onyeka
If you missed it, Check out my Idols West Africa post from yesterday - HERE

Let us know what you think about Genevieve Mag.
Hot or Not? Which is your fav cover? Let us know!
UPDATE: Hey People - I forgot my laptop charger at home, that's y I havent been able to blog.
I'll work on looking for a new charger this weekend and will be back to blogging on Monday.
Much Luv...
P.S - Wooooot! I am having so much fun..its shocking! lol. Ciao