Venantia Otto from Namibia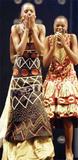 The 2006 Nokia Face of Africa Finale took place on Sunday, the 13th of August 2006 in Sun City, Johannesburg, South Africa.
Venantia was chosen as the 2006 Nokia Face of Africa winner, her prize includes a US$150,000 contract with global modelling powerhouse,
Elite Model Management
, a weekend party in the African suite at the Palace of the Lost City valued at US$12,000, courtesy of Sun International, a Nokia 8800, US$10,000 in cash from Anglo Platinum as well as an exclusive piece of jewellery worth over US$18,000 designed by Shimansky Collection (WOW!!!!!).
Venantia is the second contestant from Namibia to win the prestigious competition, Benvinda Mudenge won in 1998. Let's hope that Venantia does better than Benvinda who was sent home from New York for being too fat.....seriously…lol…See story
HERE
Here are some pics from the event. I will have more in the next couple of days. Also, much props to the fab, Kotetso who dressed one of the contestants as part of the designer showcase...the outfit was too FAB!
Main Event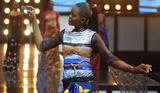 After-Party & Backstage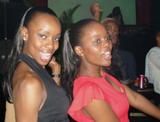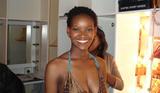 Anyway, I think Venantia is GORGEOUS and am glad she won! I wish her all the success in NY…Could she be the next Iman, Oluchi, Alec Wek or Liya Kebede?
I will also like your feedback on how to make the site better? Please any suggestions for future features? Who or what would you like to see? I will really appreciate any feedback and suggestions. THANKS!!!